expired Xiaomi Mi Hybrid Pro HD Triple Driver Earphones - USD $21.43 (~NZD $31.42) Delivered @ Banggood
50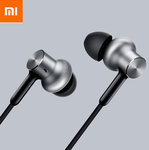 Affiliate
reyesHyPro
Banggood have Xiaomi's latest Hybrid Pro HD earphones on sale which are the successor to the popular Mi IV Hybrid earphones and provide better sound with new features.
Use the coupon "reyesHyPro" to get it for USD $21.43 (~NZD $31.42) with free shipping. Be sure to select NZD on Banggood as their exchange rate generally works out cheaper.
As a comparison, GearBest have these earphones on sale for NZD $35.22 with free shipping.
EDIT: @eXDee has pointed out that GearBest has these on special for $20.89 (NZD$29.44) with the coupon code "LHPRO".
---
Features:
Cable length: 1.25m
Jack type: 3.5mm
Rated power: 5mW
Speaker Impedance: 32Ω
Sensitivity: 98dB
Frequency Response: 20Hz-40kHz
Standards: Q/WMSX004-2016
XS, S, M and L Earbuds
Android: Answer/Reject calls, Volume Control, Play/Pause Music
iOS: Play/Pause Music, Play Next/Previous Song
User reviews and thoughts (from Audiophiliac's) can be found on: Head-Fi - Xiaomi In-Ear Headphones Pro HD
---
Found this on OzBargain before Christmas, but it was never cross-posted. Source: @Clear - OzBargain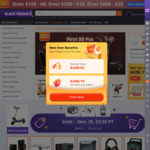 Related Store: Banggood