expired Seagate Backup Plus 5TB Portable External Hard Drive USB 3.0 - USD $114.34 (~NZD $162.18) Delivered @ Amazon

40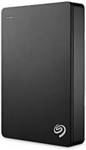 Affiliate
Cheapest on Pricespy: $303.00 delivered.
Features:
Create easy customized backup plans with included Seagate Dashboard software
Quick file transfer with USB 3.0 connectivity
USB powered -no power supply necessary.Dimensions(L x W x H mm)-114,5 x 76 x 20.35 mm
Compatible with PlayStation 4 (Requires PS4 System Software Update 4.50 or higher)
Works interchangeably on PC and Mac computers—without needing to reformat
---
More information: http://www.seagate.com/au/en/consumer/backup/backup-plus/
---
Information on 'shucking' this drive: https://www.servethehome.com/seagate-4tb-2-5-sata-hdd-124-ge...
While the article is for the 4TB model, the 5TB is identical.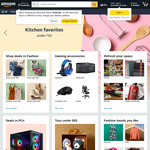 Related Store: Amazon