expired DJI Phantom 3 4K with Integrated UHD 4K Stabilised Camera $999 Delivered (+ GST and Import Fees) @ Dick Smith
40
cheapest price ever according to pricespy.
next cheapest store is $1299 plus delivery @ Photogear.
Capture outstanding 4K aerial footage at any moment with the DJI Phantom 3, featuring an Integrated UHD 4K Stabilised Camera.
UHD 4K video camera included
Integrated 3-Axis Stabilisation Gimbal
Remarkably easy to fly with GPS-assisted hover
Live HD viewing though your smartphone or tablet
Included remote control for seamless control
Intelligent battery with built in sensors and bright LEDs so you know exactly how much fly-time you have left
Capture sharp, breathtaking footage straight out of the box with this fantastic Drone featuring an included UHD 4K Camera.
The powerful f/2.8 lens has a 96 degree field of view, allowing the 12 megapixel camera to give you stunning landscape shots without the unwanted fish-eye perspective.
Shaky videos are a thing of the past with an integrated 3-Axis Stabilisation Gimbal, and you can can control it all with the ease and convenience of DJI's powerful mobile app and the included DJI enhanced Wi-Fi range extender remote controller.
more info here
http://www.dji.com/phantom3-4k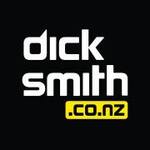 Related Store: Dick Smith / Kogan