expired Samsung 850 EVO 500GB 2.5-Inch SATA III Internal SSD (MZ-75E500B/AM) + Watch Dogs 2 Key ~NZD $200.74 Delivered @Amazon US
140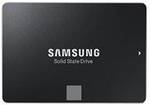 Affiliate
L
Kendo
on 24/11/2016 - 12:33
www.amazon.com
(263 clicks)
Last edited 24/11/2016 - 22:23 by 1 other user
Watch dogs 2 code will be emailed 2 days after item ships.
Redemption URL - USA VPN and Ubisoft account required.
Referral Links
Referral
:
random (33)
Referrer and referee receive purchase discount of $5 off a minimum purchase of $10.
Referral link must be opened on a mobile device with the latest Amazon App (iOS, Android) installed.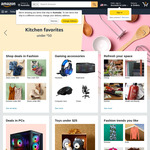 Related Store: Amazon