LG Q6 Smartphone Black $333 @ Noel Leeming
Seems like a good price for a mid range phone.
The LG Q6 redefines sleek minimal design, with a seamless body, no camera bump, and a fully extended screen with rounded corners. Experience enhanced viewing that's comfortable in the palm of your hand.
5.4" FHD Display
1.4GHz octa-core processor
13 MP main camera
Dual Nano SIM
Manufacturer Warranty: 12 month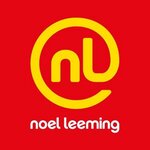 Related Store: Noel Leeming