expired Gears of War 4 - $21.85 / Halo Wars 2 Ultimate - $33.35 / 16GB USB - $8 / 32GB USB - $14 / MacBook Pro 13" - $1949 @ PB Tech
170
PBXPOPBREVIEWAKLCOUNCIL
Was made aware of this sale by someone who attended. Not the best deals in the world, but I've put some of the better ones in the title.
View the rest of the deals at the URL, let me know if any others are worth mentioning and I'll try to fit them.
Credit to techhit for the free shipping code.
To get access to corporate pricing (May be required to bring the prices down to the title figures), follow these instructions:
Existing customers:

Login to your PB Tech account.
Click this link: here
Change your membership key to AKLCOUNCIL
Save settings
Enjoy the sale.

New Customers:

Enter membership key AKLCOUNCIL during signup.
Credit to Wellington for that.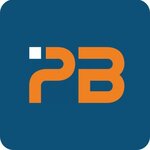 Related Store: PB Tech