New York Return from Auckland $1345, Wellington $1342, Christchurch $1301 via Qantas or United (June & Oct '17 - Mar '18)
Qantas/American Airlines & United are both offering cheap flights to New York. October & later it starts to get a bit cold however June is the best time to visit NY. Includes bags & meals. Air NZ are offering these flights for double the price.
Best to have a look at the flights in Google Flights then plug them into Skyscanner, Momondo, etc. Qantas flights fly to Australia and then onto LA. United goes direct to LA then onwards.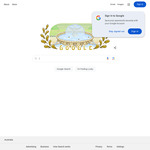 Related Store: Google