expired Nespresso Compatible Coffee Pods 100 for $38 Free Delivery @ Dick Smith/Kogan
140
Decent price on Nespresso compatible coffee pods (the cheapest I've seen anywhere).
I've linked to the strongest coffee pods but Dick Smith also have the same deal on more mild coffee pods.
Seem to get favourable customer reviews.
Not sure how long they are at this price so get in quick.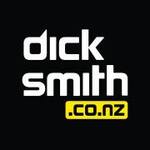 Related Store: Dick Smith / Kogan