expired WD 4TB Black My Passport Portable External Hard Drive - USD $124.39 (~NZD $185.18) Delivered @ Amazon
120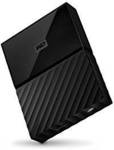 Affiliate
Cheapest 4TB external HDD on ChoiceCheapies ever!!!
This model is only available at Noel Leeming (in NZ) for: $349.99.
Features:
2016 Model.
Auto backup with included WD Backup software.
Password protection with hardware encryption.
USB 3.0 port; USB 2.0 compatible.
---
If my cheapest ever claim is wrong, feel free to correct me. But from a search, the closest I found was https://www.cheapies.nz/node/2940 for $188.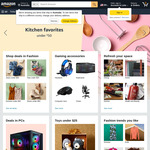 Related Store: Amazon