expired Xiaomi Mi IV Hybrid Dual Driver Earphones US $15.54 (~NZ $22.45) Delivered @ GearBest
90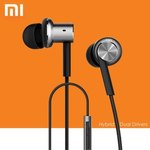 Affiliate
Flash sale on GearBest. US $15.49 (~AU $22.40) with US $0.05 shipping to NZ.
Very good price for these. I got a pair of these in October's OzBargain deal for US $1.50 more and very happy with them.
Note that the volume control function can not be used on the iOS devices (work perfectly fine though).
Video Review - thanks Clear.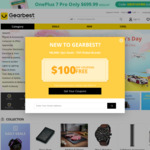 Related Store: GearBest