expired Amazon Prime Video NZ - 7 Day Free Trial & $2.99 USD (Save $2) PM for The First 6 Months
160
Amazon Prime Video has just launched in a number of countries including NZ.
Sign up for a 7 day free trial, then enjoy the first 6 months for $2.99 USD per month, with the price reverting back to $5.99 after 6 months.
The link is a Geekzone (source of the deal) affiliate link, feel free to change.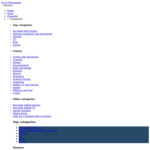 Related Store: Prime Video