expired
40% off Pizza (Excludes Value & Extra Value Range) @ Domino's
26757
On again, will probably run until Thursday. Choose from: Traditional, Chef's Best or Chicken & Prawn Pizzas.
Use instead of for 1 pizza or in conjunction with the buy 1 get 1 free deal for an odd number of pizzas (eg 3 pizzas, you use the buy 1 get 1 free for 2 of them and then 40% off for 3rd pizza).
---
*Online Only. Excludes Value & Extra Value Range Pizzas. $2 surcharge applies for half 'n' half pizzas and each additional topping. 50c surcharge applies for each additional topping sauce. $2.99 extra for Gluten Free pizzas. $3.99 extra for Cheesy Crust pizzas. No half 'n' half allowed with Value Range, Extra Value Range, & Chef's Best pizzas. Chicken & Prawn pizzas $3 more than Traditional Range pizzas. Minimum delivery order $20
Other deals/codes:
2 Sides $6: Code 89438
Traditional Pizzas $7.99: Code 81425 (If your store charges $13.95 or more then use this code instead of the 40%, otherwise 40% off works out cheaper).
See Cheapies Pizza page for all current pizza offers/coupons. Updated daily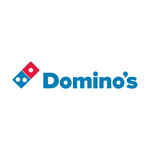 Related Store: Domino's