Popular Sport's Merchandising Stores in NZ
Hi all,
Here at www.kiwiwallet.co.nz, we are looking to add sport's merchandising stores into our growing list of retailers to offer cashback https://www.kiwiwallet.co.nz/Retailer/GetAll. In your opinion which international and national clubs either football, cricket, rugby, NFL etc are popular and people buy their merchandise stuff in New Zealand?
Looking forward for your feedback.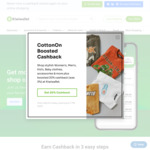 Related Store: Kiwi Wallet