We have released a Chrome extension / Firefox add-on for the browsers.
While browsing retailer websites, you can click on the "CC" icon (or press Alt-Shift-O on Windows) to bring out a popup that shows
Active coupons
Current deals
Cashbacks
related to the website you are browsing, where info is loaded from ChoiceCheapies.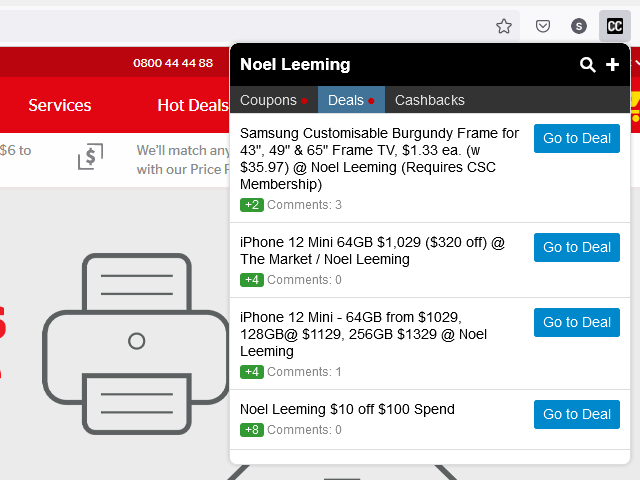 You can also use it to search for the product and store pages on ChoiceCheapies, or post the current website as a deal onto ChoiceCheapies.
Hopefully it would be useful for some.